 Why register?
In this webinar, Dr. Priyaranjan Pattanaik, Head of NBE services at APSL, provides a comprehensive perspective of the ever-evolving science of Antibody Drug Conjugates (ADC).
This webinar gives a review of pathbreaking trends in the field to help you and your team plan your approach for your ongoing and future ADC discovery and development programs.

Date
27 January, 2022
Gain insights on
How new ADC designs revolutionize the payload delivery mechanism, thus unlocking new therapeutic areas
How the ADC approach enhances biological effectiveness of chimeric protein degrader molecules with poor in vivo properties
New avenues in the ADC field, including dual payload strategy, novel linker platforms and antibody enhancements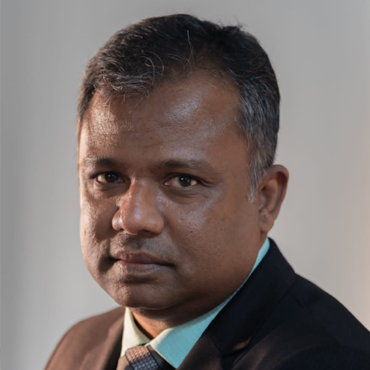 Dr. Priyaranjan Pattanaik
Head, NBE services
Dr. Priyaranjan Pattanaik heads the NBE division at Aurigene Pharmaceutical Services Limited, engaged with discovery and development of large molecule drugs and critical bio-reagents. Priyaranjan is a structural biologist with ~18 years of experience in industry and academia. Priyaranjan has led many large molecule discovery collaborations with innovator pharma companies involving antibodies, ADC, mRNA and bi-specific modalities that have resulted in development and clinical candidates. Priyaranjan is passionate about new technologies and their application in accelerating progression of drug candidates from concept to clinic. As a business leader engaged with global clientele, Priyaranjan believes in a people-centric approach to successful collaborations underpinned by transparent communication, high integrity and a shared vision of bringing new therapies to patients faster and, in a cost effective way.
Priyaranjan received his Ph. D from Jawaharlal Nehru Centre for Advanced Scientific Research (JNCASR), Bangalore. He carried out post-doctoral research in Medical School of Case Western Reserve University at Cleveland, Ohio, USA on structure based NCE discovery against bacterial antibiotic resistance.
Aurigene Pharmaceutical Services Limited is a leading contract research, development and manufacturing organization (CDMO). With a strong legacy of services in discovery, development and manufacturing we are ideally positioned to serve global pharma and specialty companies worldwide.
Our Past Webinar
How an integrated CDMO Accelerates
Drug Discovery Services Opportunities