Both natural and unnatural catastrophic events inflict negative consequences due to the ever-increasing interconnectedness of the global economy. Those consequences are certain to last for longer duration. e.g.; The Covid-19 pandemic is still having a negative impact on the global economy. Maintaining continuity is critical for all businesses, but perhaps no other industry faces greater urgency than healthcare.
Risk assessments and analysis are necessary to ensure that an organization can continue to function. Typically, it requires to look at the following aspects:
Recovery:
Efficient backup programs, disaster recovery plans, tested restoration protocols are essential for effective recovery.
Contingency:
Alternative processes should be defined, secure copies of protocols, forms, templates etc. should be well stored.
Business Impact Analysis:
Business impact analysis is the process of determining how an unexpected interruption will affect a specific business process or set of business processes. This analysis is a critical component of any business continuity plan.
Crisis Management:
Crisis management is critical and it is implemented after the business interruption in order to help return the business to normal operations effectively and efficiently.
Business continuity program -plan and execution process:
The first critical function in preparing a well-designed and effective business continuity program is approval and oversight. Business continuity management entails developing and implementing a management strategy to ensure that the necessary infrastructure and procedures are in place and that the organization is well prepared to respond appropriately when incidents occur.
Because the timeline, regulatory requirements, risk assessment and business significance of different services vary, not all services merit the same level of business continuity planning for a contract research, development and manufacturing organization. The business continuity plan should be designed based on service types, requirements, lead time, supply chain etc.
Business continuity strategy at Aurigene Pharmaceutical Services
Our focus on scientific expertise along with our strong fundamentals in quality infrastructure, sustainability operations and information security make us a preferred partner for drug discovery, development and manufacturing services.We have structured assurance and governance measures for business continuity.
The challenges encountered for discovery services during the Covid-19 pandemic and how Aurigene overcame them Aurigene has a strong track record of successfully delivering services during challenging times like the Covid-19 pandemic.We have a well-designed operational plan, built-in buffer capacity, turnover management, and a resource plan for 10% additional resources.
For the last three years' the pharmaceutical supply chain witnessed many challenges like exceptional demand fluctuations, shortage of materials, increased logistic cost, low predictability on delivery timelines, restrictions in cross-border movements and commodity price escalation. The supply chain team at Aurigene handled all of the above challenges with minimal disruption to the business.We have a large global network of business partners on whom we can rely to ensure steady supply.
Our logistics team worked around the clock to track and trace all inbound and outbound materials, and we used many international channel partners to ensure on-time shipments and clearances. We received excellent support from the government and regulatory bodies for uninterrupted operations and logistics during the pandemic.
We have used different strategies like proactive sourcing, alternative vendor development, outsourcing, forward covering, reverse auction and many more to ensure uninterrupted operations.
References:
About author: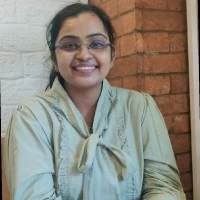 Kranti Karande
Kranti is a 'Content Specialist' in Marketing team at Aurigene Pharmaceutical Services, Hyderabad. Kranti completed Integrated BS-MS (Biology) from Indian Institute of Science Education and Research (IISER) Mohali and a Diploma in Science Journalism from Indian Science Communication Society (ISCOS). She worked as a Senior Research Associate in Cell Line Engineering at Syngene International Ltd. She previously worked as a Science Communicator at various national institutes in India, including IISER Pune, NCCS Pune, and inStem Bangalore.